Destination Weddings are becoming increasingly popular among couples who want to celebrate their big day in a unique and exotic location. However, planning a destination wedding can be a daunting task, especially if you're short on time. But don't worry! With a little organization and some smart planning, you can still have the wedding of your dreams without the stress.
Here's how to plan a destination wedding when you're short on time:
Choose your destination wisely
The first step in planning a destination wedding is choosing the location. Consider a place that is easily accessible and affordable for you and your guests. You may also want to consider a location that has a well-established wedding industry, as this can make planning much easier.
Hire a wedding planner
If you're short on time, hiring a destination wedding planner can be a lifesaver. A planner can help you with everything from finding the perfect venue to coordinating with vendors and handling logistics. Make sure to choose a planner who has experience with destination weddings and can work within your budget.
Set a realistic timeline
When planning a destination wedding, it's important to set a realistic timeline. This will help ensure that everything is done on time and you're not rushing to make last-minute arrangements. Start by making a list of all the tasks that need to be done and assign deadlines for each one.
Prioritize your budget
Planning a wedding can be a costly affair, and it's easy to get carried away with expenses. Prioritizing your budget is a key aspect of wedding planning, especially when planning a destination wedding. Here are some tips on how to prioritize your budget and allocate funds wisely:
Determine your overall budget
The first step in prioritizing your budget is to determine how much you're willing to spend on your wedding. This will help you determine how much money you have available to allocate to different aspects of your wedding.
Decide on your must-haves
The next step is to determine which aspects of your wedding are most important to you and your partner. This might include the venue, food, and drinks, photography, or entertainment. Make a list of your must-haves and allocate a larger portion of your budget to these areas.
Consider alternative options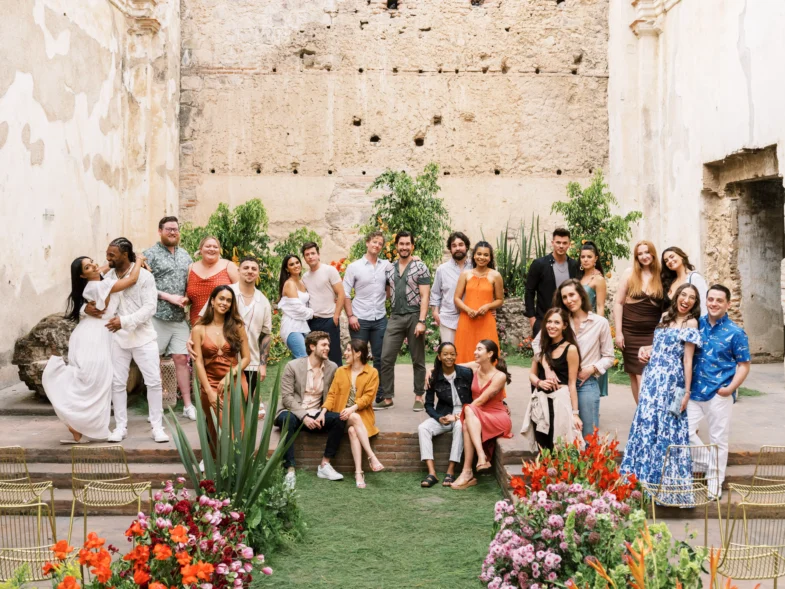 If certain aspects of your wedding are important to you but are also expensive, consider alternative options. For example, instead of having a live band, you could hire a DJ or use a playlist. Or instead of a traditional cake, you could have a dessert bar or cupcakes.
Be flexible
When allocating funds, it's important to be flexible. You may need to adjust your budget as you go along, depending on unexpected expenses or changes in your priorities. Be willing to make adjustments and be open to alternative solutions if necessary.
Don't forget the small details
While it's important to prioritize the big-ticket items, don't forget about the small details that can make a big impact on your nuptial day. This might include things like decorations, decorations, or transportation for your guests. Allocate a portion of your budget to these smaller details to ensure that your marriage day is everything you've dreamed of.
Send out invitations early
Sending out invitations is crucial when planning a destination betrothal. This will give your guests plenty of time to make travel arrangements and plan their schedules. Consider sending out save-the-date cards as soon as possible, followed by formal invitations at least three months before the nuptials.
Research local vendors
When planning a wedding, one of the most important aspects to consider is finding reliable and trustworthy vendors to bring your vision to life. This is especially crucial when planning a destination marriage, where you may not have the same network of vendors and resources as you would in your hometown. Here are some key tips for researching local vendors for your destination nuptials:
Start with recommendations
The first step in finding local vendors is to ask for recommendations from your planner, venue coordinator, or other couples who have had marriages in the same location. They may be able to provide valuable insights and recommendations based on their own experiences.
Do your research
Once you have a list of potential vendors, it's important to do your research. Check out their websites and social media pages to see examples of their work and read reviews from previous clients. You can also use online resources like The Knot or WeddingWire to find local vendors and read reviews.
Schedule a meeting or consultation
Before making any final decisions, it's important to schedule a meeting or consultation with each vendor to discuss your vision, ask questions, and get a sense of their personality and communication style. This will help you determine if they are the right fit for your wedding.
Ask for references
When speaking with potential vendors, don't be afraid to ask for references from previous clients. This will give you an idea of their reliability, professionalism, and quality of work.
Check for insurance and licenses
Make sure to check that each vendor has the necessary insurance and licenses to operate in the destination where you are getting married. This will help protect you in case of any accidents or mishaps.
Keep it simple
Finally, when planning a destination nuptials on a tight timeline, it's important to keep things simple. Focus on the things that are most important to you and your partner and don't sweat the small stuff. Remember, the most important thing is that you're marrying the person you love in a beautiful location surrounded by the people who matter most to you.
Conclusion
In conclusion, planning a destination wedding when you're short on time doesn't have to be stressful. By choosing the right location, hiring a planner, setting a realistic timeline, prioritizing your budget, sending out invitations early, researching local vendors, and keeping things simple, you can have the wedding of your dreams without the stress. Good luck!