When the temperatures drop below 70° here in Southern California, its considered "cold" weather and cold weather = soup time. This is just a fact. I love tortilla soup and thought hey, why not try to make it at home instead of needing to buy it every time I want it? This recipe is so easy to make and cooks up quickly that you'll want to make it all the time! You can make and shred your own chicken breast, but I like to use pre-shredded chicken to save time. My husband can't get enough of this and I've made it every week since the first time I tried it + it's even better on the second day because it thickens up a bit!
If you make it, let me know what you think. I hope you enjoy it!
---
Quick & Yummy tortilla soup
Prep Time: 5 mins
Cook Time: 20-25 mins
Makes: 5 medium bowls
Serving: 1 bowl
ingredients:
2 tbsp. olive oil
1 c. white onion, diced
2 cloves garlic, minced
1/2-3/4 c. cornstarch (depending on how thick you want your soup)
2 1/2 c. chicken stock
1 (10 oz.) can red enchilada sauce
1 (14 oz.) can black beans, rinsed + drained
1 (14 oz.) can petite diced tomatoes, not drained
1 (14 oz) can corn kernels, drained
2 c. shredded chicken
1 (4 oz.) can chopped green chiles, not drained
1/2 tbsp cumin
tortilla chips, broken up
mexican cheese blend, shredded
*TIP: Mise en place is a culinary term meaning "everything in its place" which refers to prepping ingredients before cooking. In this case, it means opening all those cans, draining liquids, chopping/mincing ingredients and measuring out amounts so you're not scrambling to do so while your food is burning cooking*
---
instructions:
In a large pot, heat oil over med-high heat.
Add onion & sauté until translucent (~5 mins)
Add garlic & sauté until fragrant (~1 min)
Stir in cornstarch (it will create lumps and stay powdery) & cook for additional minute
Slowly pour 1/2 chicken stock & stir out any lumps
Slowly add remainder of chicken stock & continue stirring until mixture is smooth
Add shredded chicken, enchilada sauce, beans, corn, chile, tomatoes and cumin & stir to combine
Continue stirring until mixture reaches a simmer, then reduce heat to med-low & let simmer until fully heated through. Make sure to not let soup stick to the bottom of the pan
Place broken tortilla chips into bottom of bowl & serve soup on top of it
Garnish top of soup with shredded cheese (or add whatever extras you want: avocado, lime, sour cream are always yummy!)
Try not to burn your tongue from eating the deliciousness too fast …. ENJOY!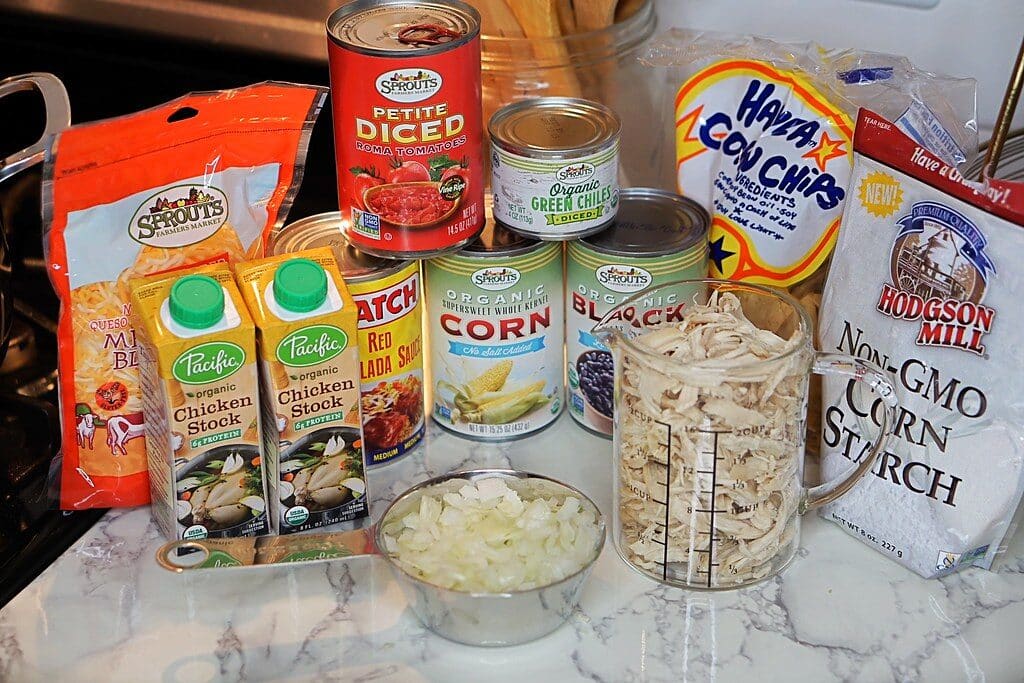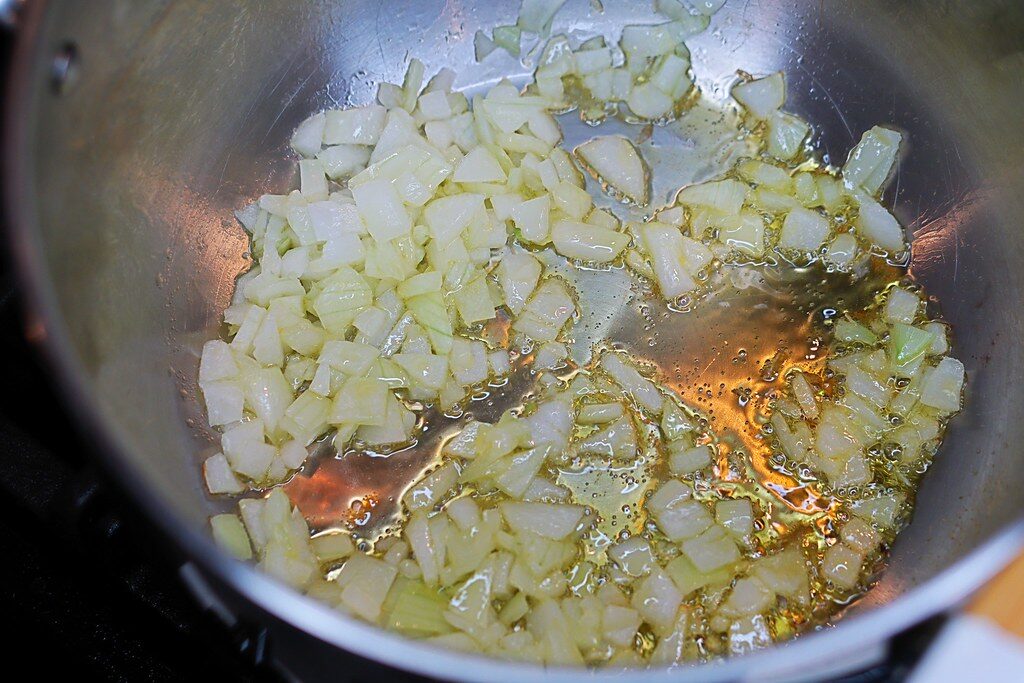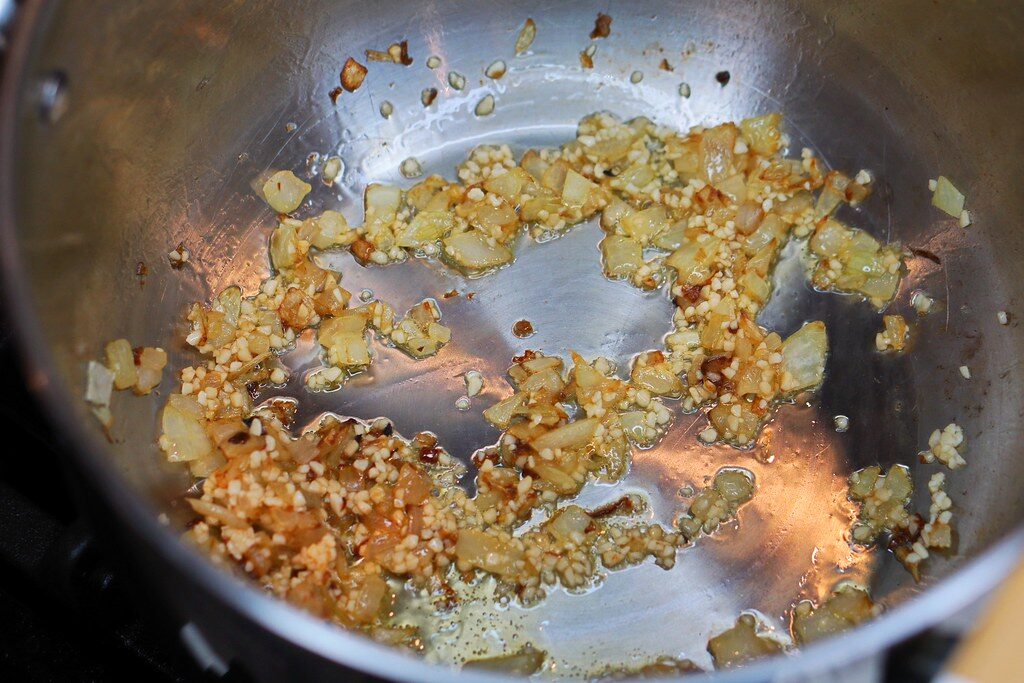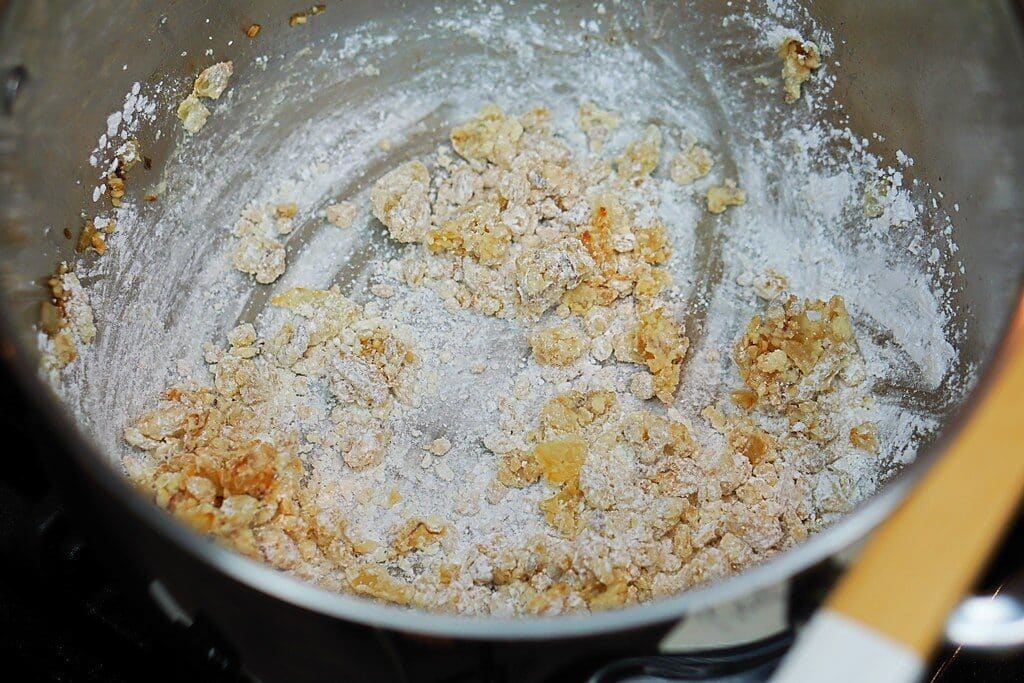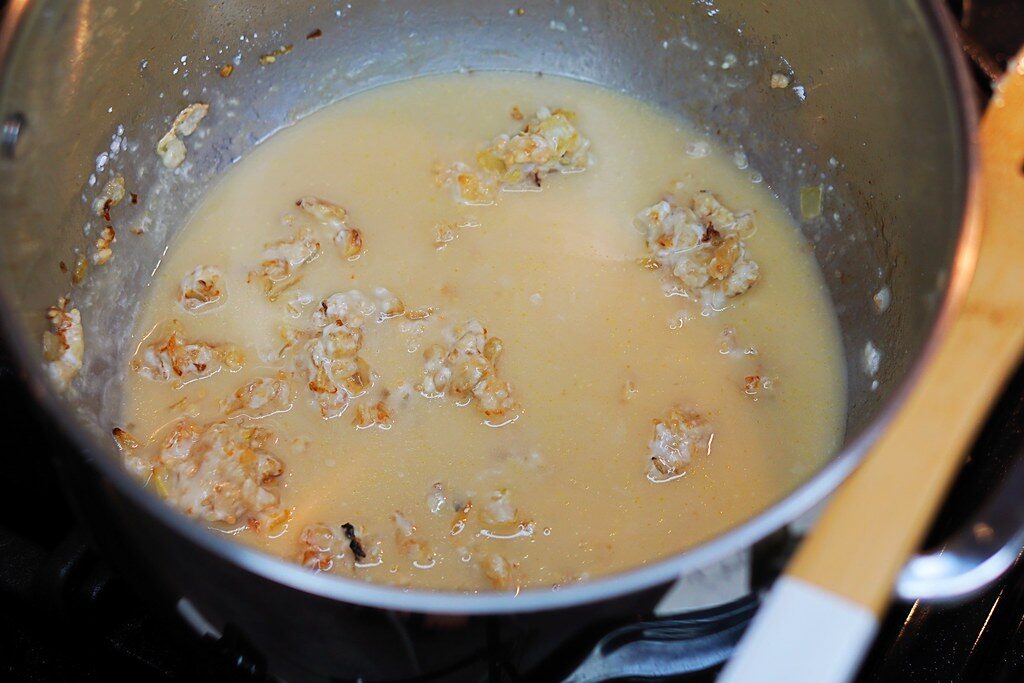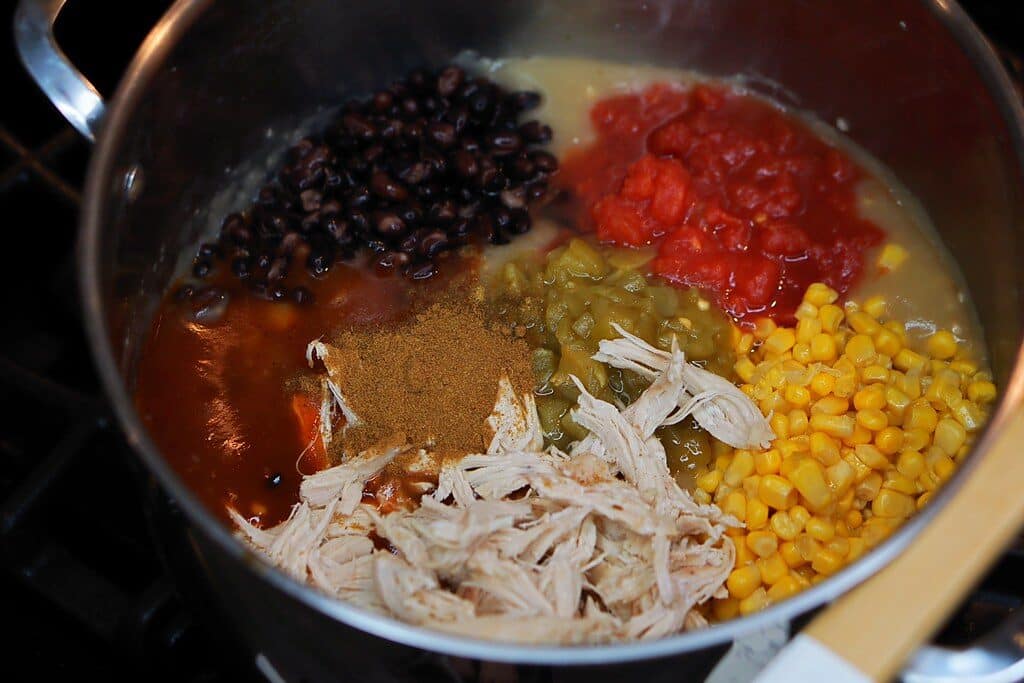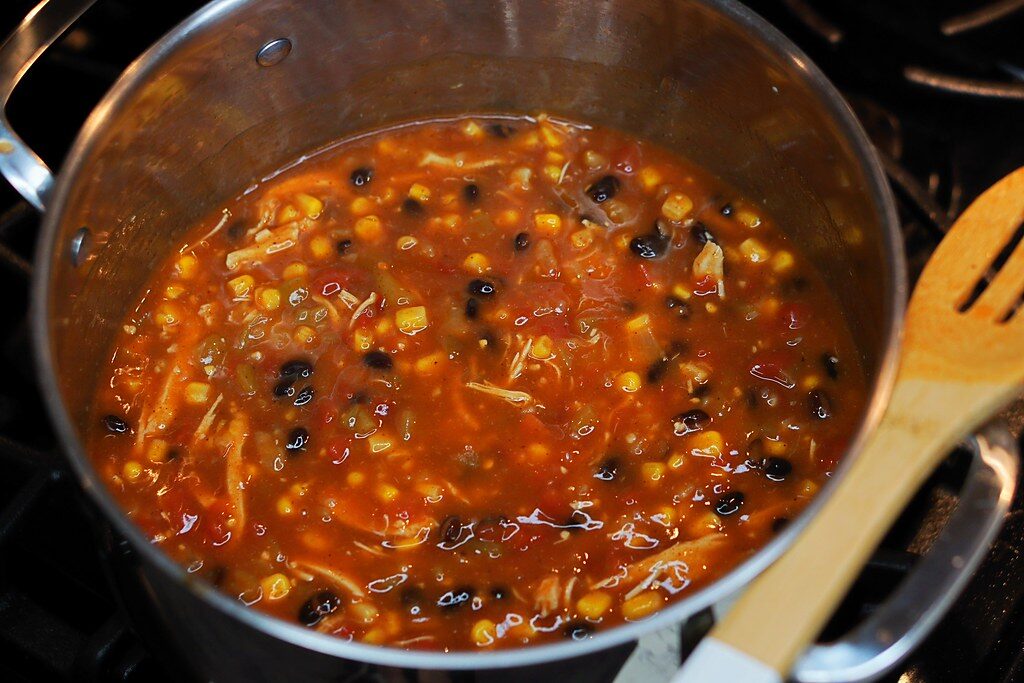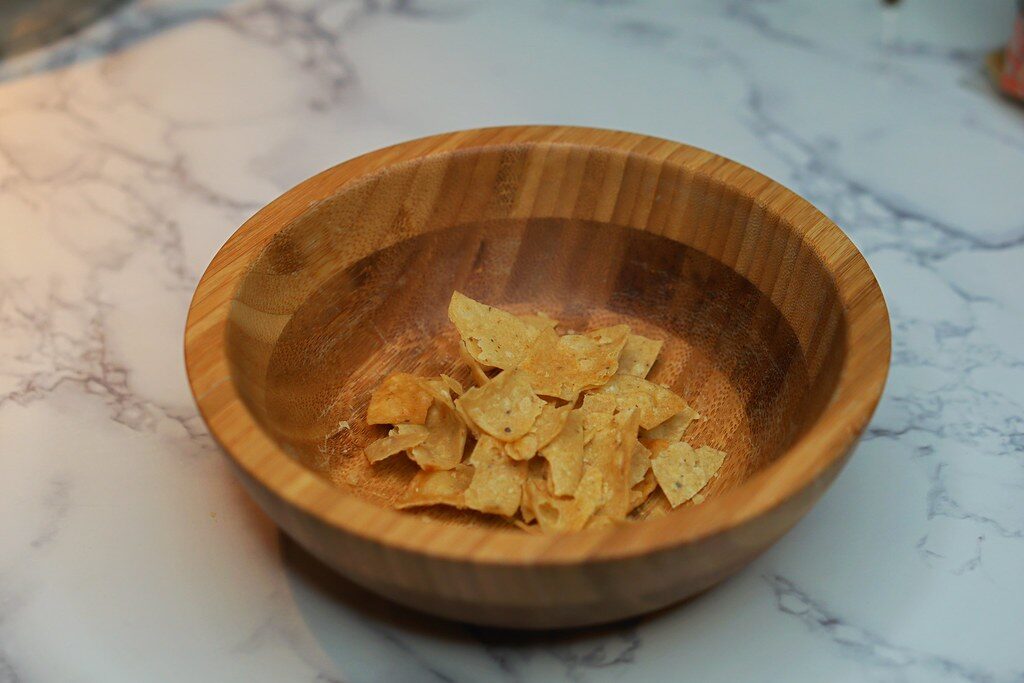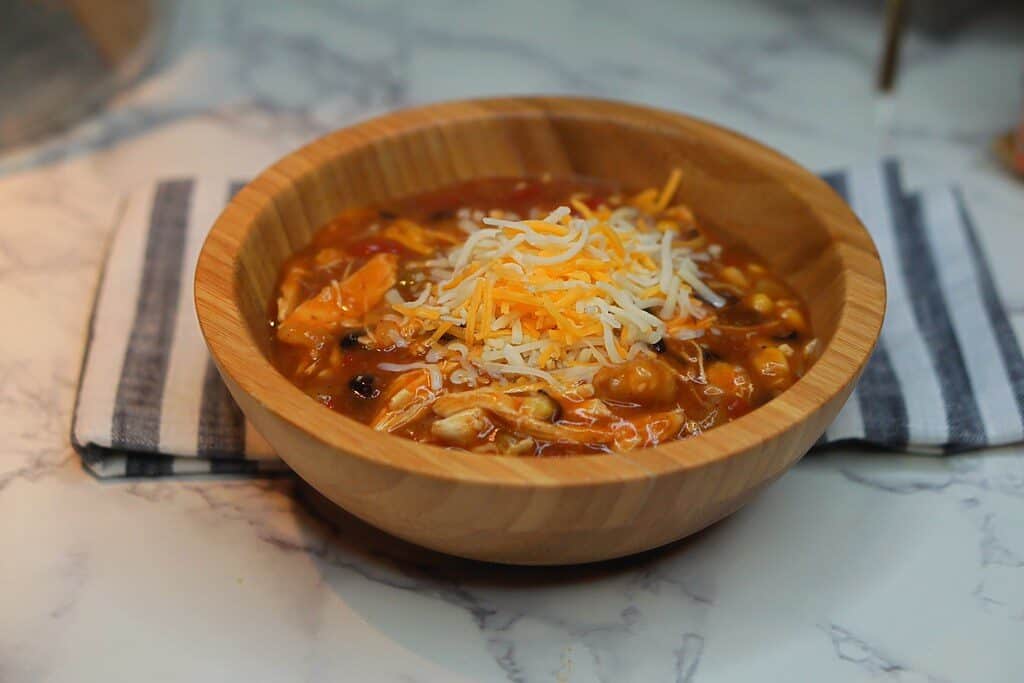 ---
This recipe was adapted from kelly's ambitious kitchen