Taking care of your skin is hard work and sometimes you need professional help. Professional skin treatments aren't cheap and who can afford that on a monthly, or weekly basis, if they need it? Well I'm going to share two places that offer affordable skin care treatments that you cannot afford to ignore! Trust me, your skin will thank you …
---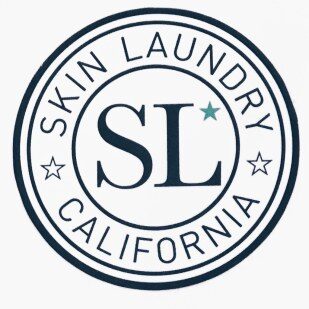 Skin Laundry was created by Yen Reis, a woman who struggled with adult acne. She had found an affordable laser + light treatment while living is Asia but couldn't find anything comparable to it when she moved to Los Angeles. So she created one for herself in 2013.
I have been going to Skin Laundry since 2014 because it gives amazing results: smaller pores, decreased texture + breakouts, even skin tone and decreased breakouts are what I've experienced. The promise is that you will notice small results immediately after your first treatment and that they will only increase after additional sessions.
Services Offered:
Their treatment is a 2-step facial using a YAG laser and IP (intense pulsed) light system. The laser vaporizes dirt, dead skin cells, excess oil and kills acne-causing bacteria. The IPL fades sunspots, acne scars and broken capillaries as well as killing acne-causing bacteria. It takes 10-15 minutes and there is no downtime associated with it (meaning no redness or irritation). The laser and light treatments are administered by a registered nurse with follow up provided by another team member. All staff training is overseen by medical professionals and skin care experts.
Environment:
I've been to two separate locations and they all have a beachy/rustic vibe. Its very clean and cozy. The private treatment rooms all have adjoining sliding doors (or curtains) because the laser and light machine are accessible for rooms on either side. Some locations are bigger than others; Glendale, for instance, only has 2 treatment rooms where West Hollywood has more.
Vibes:
Every one I've ever dealt with is super friendly and very knowledgeable about the treatment and products they provide. The atmosphere is very chill. I've never had anyone push products on me; which for me is a bonus. I absolutely hate the awkward moment of being taken by surprise of a possible larger fee than I was expecting. They will give product suggestions, however, if you ask for them.
Pricing:
The pricing is amazing for this type of treatment, especially considering a single IPL treatment in a dermatologist's office can be around $500. A more moderate setting is being used but it's been shown that too high a setting can actually cause damage skin rather than improve it, and proof is in the results not $$$.
They also offer bundles and memberships which decrease the price-per-treatment. Both are great deals, but its important to note that the bundles probably don't expire for a year and the membership is a monthly charge. So if you don't plan on going that frequently then the bundle is for you. Memberships can be canceled at any time. They are all non-transferrable.
Enhancements like adding neck + chest, an extra pass or a carbon peel are available as well.
Scheduling is available via their website, over the phone or in person.
Amenities:
There is always a sink + counter in the waiting area where you use a (provided) towelette to clean your face and remove any makeup or skin care products you may have on. The treatment rooms are private and the chair is comfortable. I assume there is a restroom but I've never used one while there, so I can't say for sure. There is comfortable seating in the waiting area if you do have to wait. They also have products from their own skin care line available for purchase but's its also sold in Sephora too.
Skin Laundry is located in:
California | New York | Arizona | Illinois | Hong Kong | London
Glendale
1309 Glendale Galleria
Glendale, CA 91210
West Hollywood
8789 Beverly Blvd.
Los Angeles, CA 90048
Newport Beach
123 Newport Center Dr.
Newport Beach, CA 92660
Santa Monica
1230 Montana Ave #101
Santa Monica, CA 90403
Topanga
6320 Topanga Canyon Blvd. #1617
Woodland Hills, CA 91367
Irvine @ LA Fitness
3960 Barranca Pkwy.
Irvine, CA 92606
---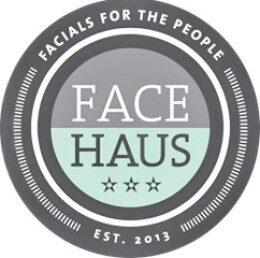 Face Haus is the result of three friends who, after an expensive 'facial party' for their teenagers, realized that a standard facial is not affordable enough for anyone to do frequently. So they decided to adapt the idea of Drybar to skin care. The idea was to create a place where people could go to feel good and take care of their skin without breaking the bank.
After some research into what makes a facial cost so much they cut out all the unnecessary extras, like private rooms, candles and extra massages and kept the high-end/good quality skin care products. They consulted with a top dermatologist (more on that later) and then made Face Haus a reality in 2013!
Services Offered:
The 'Standard + Pores' menu is a mix of facials that each cater to a different need: acne-prone skin, men, teen girls + boys, mature skin and those that want to brighten or want natural ingredients only. Facials run for 40 minutes and you can also choose from a variety of extras like peels, microcurrent, and microdermabrasion to add to your service.
They also have two specialized facials: and LED facial and then a facial that was created by Dr. Lancer and uses his products exclusively.
Dr. Lancer is the top dermatologist that I mentioned earlier. He is world renowned and treats all the top celebrities (hello, Oprah!). He also has his own skin care line that sells at Sephora.
Environment:
The space is very clean and a mix of neutral tones. They describe it as clean Scandanavian space. There is a waiting area when you walk in filled with comfy seating and beyond that is the open treatment area. Try not to fall asleep to the relaxed music playing in the background. Neon lights light the walls up with encouraging sayings.
I also appreciated the fact that their intake forms were coated in plastic and you used dry erase markets to fill it out. This is an awesome way to cut down on waste! I've had a regular facial before and it is nice but I really appreciated that I didn't have to undress. There were a few other people getting facials at the same time as me but I didn't mind; everyone was in a relaxed mood and talking fairly softly. I even kind of dozed off at one point!
Vibes:
Everyone was super friendly when I walked in and the esthetician would gave me my facial was really knowledgeable about what products she was using and explained, in detail, how the would affect my skin. She made sure to ask about my skin concerns and also made casual conversation with me. While letting products work she made sure to check in with me to see how I was feeling.
Pricing:
All of their basic facials start at $55 – yes, you read that right, fifty-five dollars. Most regular facials run around $120-150 to start without any extra treatments, which can easily bring your total up to $300. Extras here are between $10-30. The most expensive treatments are the specialized Dr. Lancer and LED-light facial, which are $85 + $125, respectively. That is beyond a good deal and makes getting frequent facials so much more attainable.
Scheduling is available via their website, on the phone or in person.
Amenities:
The waiting area has plenty of seating and lots of skin care-related books to read while you wait. I was offered something to drink frequently and although I didn't accept; I appreciated the efforts to make me comfortable.
They also sell products and after your facial, your esthetician will leave some suggested products at the front desk for you when you check out. This is pretty standard with facials, or at least any of the ones that I've ever had. There was no pressure to purchase though, which was nice.
Face Haus is only the Los Angeles area right now but more locations are expected soon!
Studio City
12332 Ventura Blvd.
Los Angeles, CA 91604
West Hollywood
8377 W. 3rd St.
Los Angeles, CA 90048
---
| all photos from Skin Laundry + Face Haus |