Here's a list of products that I'm currently obsessed with. They are from various categories that may vary from month to month. Here are my February 2018 favorites.
---
Skincare:
I've been trying out a bunch of new products to share with you guys recently. Between that and the super low humidity + high winds in Los Angeles; my skin has hit some rough patches, literally. If you read this post, you'll already know the steps I follow to stay hydrated in cold winter months. This dryness, however, was because I overdid active ingredients in my skin care.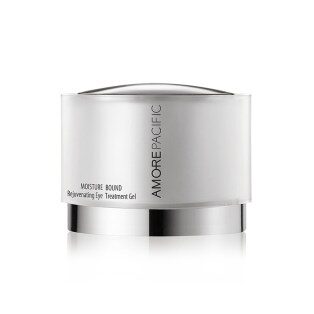 I first noticed a rough patch on my eyelid that wouldn't go away and that my makeup was getting caught up in. It looked scaly! I immediately took a trip to Sephora and picked up some of my favorite eye cream, Amore Pacific Moisture Bound eye treatment gel, $85, and started using it every night. Let me tell you – in TWO days the dry, scaliness on my lids was gone. Yes, completely gone.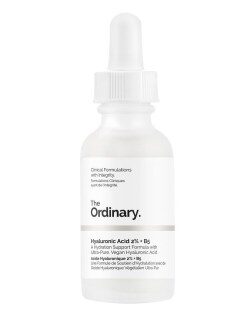 I have suspected, despite high water intake and moisturizing, that my skin needed more hydration. What used to be fine lines were deepening and making me seriously consider getting Botox. Before investing the money or letting someone stick needles in my face, I wanted to try all non-invasive options to soften up those lines.
The Ordinary is a brand that came into my radar at the end of last year and I was extremely curious. Their products are extremely affordable and are always sold out. I have never used a hyaluronic acid (HA) serum before this, so I have nothing to compare it to, but WOW is all I can say.
Originally, I was applying it during the day but found that this thicker serum caused my foundation to pill, so I switched to using it at night time. The Ordinary's HA $7 price tag simply can't be beat!
---
BROWS: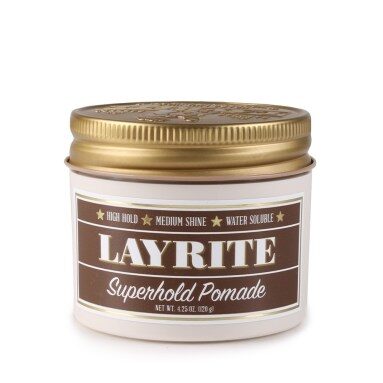 I'm pretty obsessed with eyebrows. So much, they even get their own category outside of the makeup umbrella. Having plucked almost all of mine out, it's a daily struggle of trying to get mine to look the way I want. I was watching Katie Jane Hughes' stories and she used Got2Be hair gel as a brow gel?! Regular brow gels have never worked for me so I've been using the soap brow technique. That was, sadly, starting to not really work anymore.
When my husband stopped shaving his head, I bought him Layrite Superhold Pomade, $18, and it works amazing. So I scooped out a little onto a spoolie brush and tried it in my brows. Yaaaas! This strong hold pomade keeps the brow hair right where I want them without making them feel crunchy. It's also water soluble, so it comes out easily at the end of the day.
---
MAKEUP:
Having my skin look fresh and hydrated is a must. Highlighters are an easy way to give yourself that hydrated glow. These days, though, highlighters are on another level and not one that I want to be on. I want to glow not draw attention to the spot on my face that's blinding people.
I used to be obsessed with this powder by Hourglass Cosmetics but as I've aged, I find myself drawn to cream products. To me, Hourglass Cosmetics is all about natural and enhanced beauty. So when they released their Vanish Flash Highlighting Sticks, $42, I was super excited to try them. I was lucky enough to get a deluxe sample of Champagne Flash with a Sephora purchase and it did not disappoint. The texture is super creamy and the finish creates a natural glow. There are five different shades for different skin tones. I have applied this both before and after foundation without any issues. I apply it straight from the tube and blend it out with my finger. This way, the warmth of my finger insures that it melts into the skin, making it look more natural.
---
HAIR: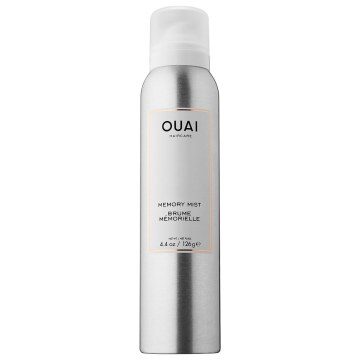 My hair has been in limbo for about 2 years now. Three days after I got married, I got the crazy idea to chop my waist-length hair in a short A-line bob. Although it was necessary (I had a lot of breakage from dying it), I regretted it immediately. Short hair is a lot of upkeep and I'm a bedhead, not-wash-my-hair-for-a-week kind of girl. Top knots became a regular style choice.
Now that my hair is finally longer I'm starting to style it more but that takes time. Like I said before, I'm lazy when it comes to my hair so I don't want to have to style it daily. The Ouai came out with their Memory Mist spray, $28, that is, not only a heat protectant (up to 450°), but also helps your hair remember how you styled it! Obviously, it's not perfectly styled but the loose curls I woke up to were exactly what I wanted. I haven't tried this with a straight style yet but I've seen others rave about it.
---
Home: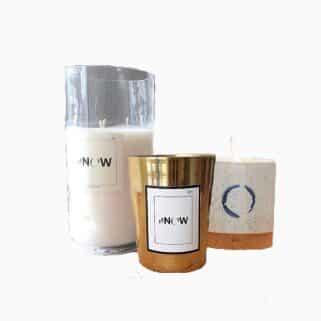 Creating a home isn't just about how you arrange your furniture or how you style your shelves. It's about how you feel in your home and creating an ambiance. Who knew there were so many levels to making a house a home?! I am just getting into this stage.
Bath + Body Works plug-in scents used to be a regular purchase but I found that they ran out quickly and were also filled with a lot of artificial fragrances and chemicals. Those are two things that I definitely want to avoid. The Now's Signature Scent N°1 has always been available in candle form but I recently saw that they are now also offering it in reed diffusers. I have been enjoying the smell of their special mixture of jasmine and coconut ever since. They are only available for purchase in store right now but they have several locations spread all over the Los Angeles area.
---
Wellness: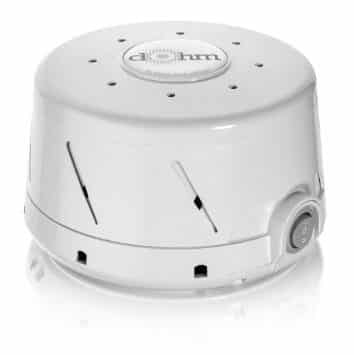 Have you heard of sleep anxiety? Do you have a hard time going to sleep because your brain won't shut off? Do you find yourself waking up frequently throughout the night? You might have it. I do. So one of my main goals for February was to practice good sleep hygiene to battle my sleep anxiety. The main goal for this was to get to bed at a regularly scheduled time (between 9-10p). I also focused on ways to help create a super relaxing environment that would make it easier to fall and stay asleep. One of the biggest keys to this blocking out noise.
Our street isn't very noisy but I would wake up the ice machine in our fridge, the heater going on and off, my dogs moving around in their beds – basically everything. I've mentioned before that we were using the Marpac Rohm white noise machine but because it's portable it needs to be charged frequently and doesn't run while plugged in. Somehow it wouldn't be charged or would run out in the middle of the night and the sudden lack of white noise would instantly wake me up. I finally decided to get the bigger, plug-in version – the Marpac Dohm, $50. I'm glad we did because it fills the room much better than the portable version and, of course, doesn't ever turn off. The smaller version is perfect for travel but the bigger version has become a key to my sleep hygiene routine.
---
PODCAST: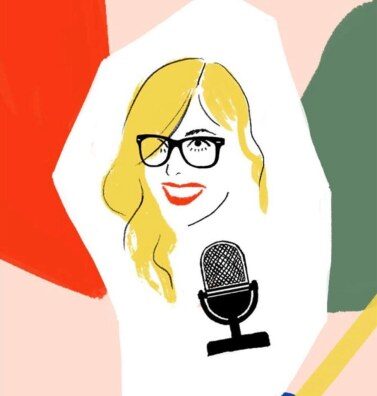 I'm not really a podcast person. I think because, to me, it's the new talk radio. And I hate talk radio … I remember being forced to listen to it as a kid and hating it. Maybe it was because the things that were being talked about were things I wasn't interested in. Still, I've never jumped on the podcast bandwagon. Until now. When Hillary Kerr announced that she would be launching a podcast with My Domaine called Second Life, I was super intrigued.
If you don't know who Hillary Kerr is, she is the co-founder of Who What Wear (including the WWW for Target Collection), My Domaine, Byrdie Beauty and Obsessee. And she just had a baby! She's amazing all on her own so hearing her talk about business and life would be a treat. The premise of Second Life is speaking to super successful women about their careers, changes they've made, advice they'd give and stories from when they started. I was so excited about it; I re-downloaded the podcast app and listened to the first episode as soon as it was available (with equally amazing hairstylist to everyone, Jen Atkin!).
---
Thanks for checking out my February 2018 favorites! If there's anything you want me to check – let me know in the comments!