I'm sure the rest of the country believes that everyone in Los Angeles does yoga but that's not true; only like 90% do. (insert snickering). I didn't start taking yoga classes until 2015 for two reasons. One, I was scared of a new experience and two, because I'm super particular about the vibes I want a gym, yoga place or even restaurant to have. I decided to try yoga because a mutual friend is a yoga instructor and I saw her posting about her new job at a nearby studio; after my first lesson, I was hooked. I only practice occasionally but it always feel amazing after I do. Finding a good studio is hard so I'm going to share my favorite yoga studios with you.
---

Services Offered:
This is a hot yoga studio that offers classes with for all different skills levels with varying heat settings (85°-105°). The Kinship Hot classes are a mix of Hatha and Vinyasa yoga styles. They also offer aerial + acro yoga (beginner + advanced), meditation and pottery classes. Classes range from 60-75 minutes. They also host many community events like sound baths or crafts fairs.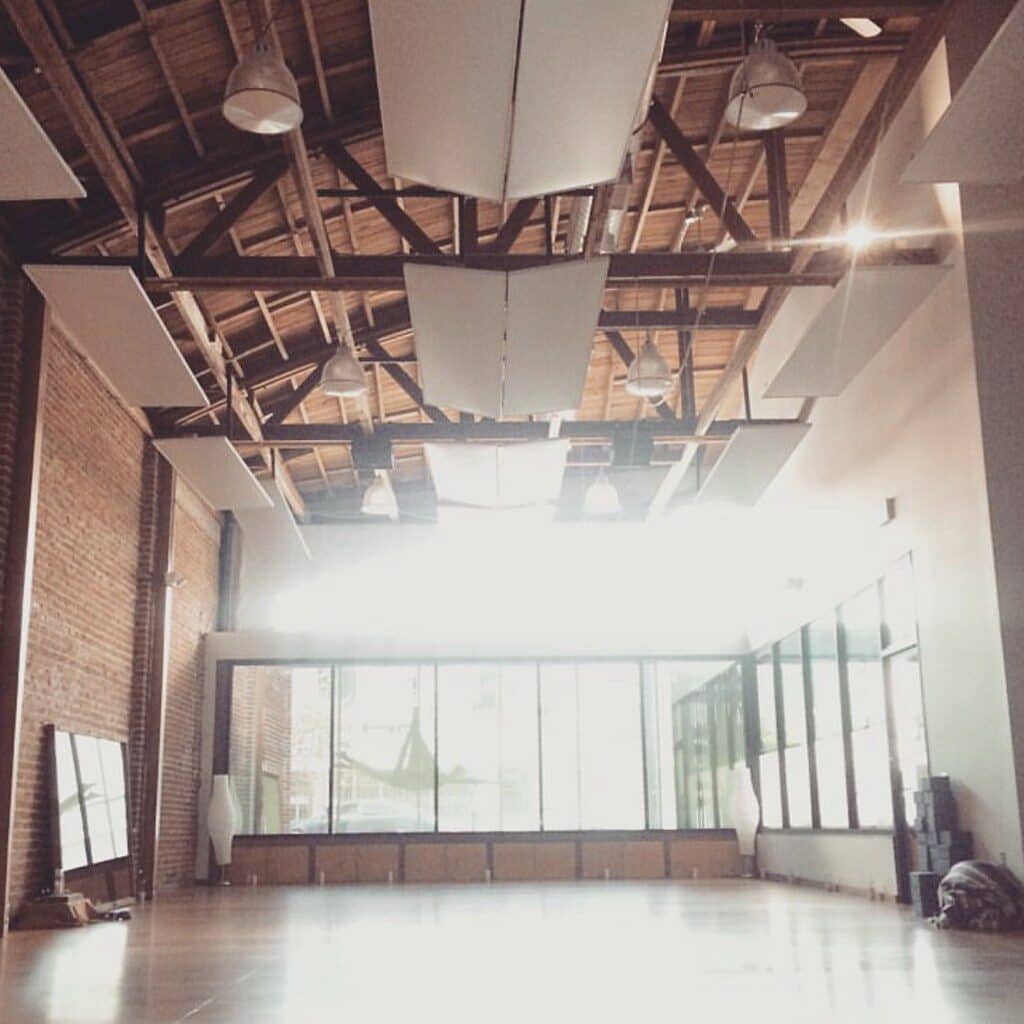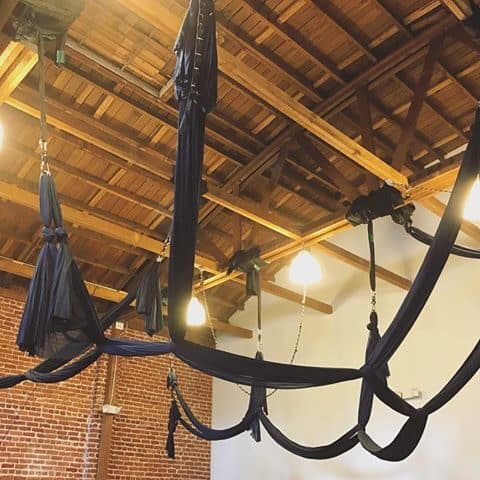 Studio Environment:
The main studio room is a very large; it can hold at least 40 people without practitioners feeling crowded. They have a long list of instructors that frequently change depending on their travels but they do have core regulars. They are all excellent; each one having their own teaching style, but equally amazing. Every class I attended I felt supported because the instructor was super attentive: they gave very thorough instructions and pose corrections when needed.
Studio Vibes:
There are strong vibes of community, which you feel immediately when you walk in the door. Everyone is super friendly and the whole studio is filled with beautiful wood work that just feels warm and inviting. There's often a friendly dog at the studio as well. The decor is made up of pieces that are crafted by the staff or sourced from local artists – which is a very important part of this studio – building a sense of community.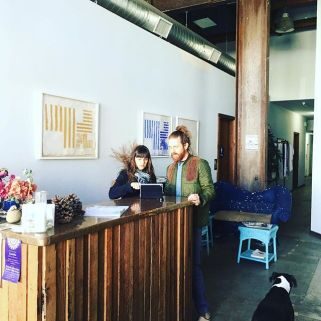 Pricing:
The pricing is fair: starts at $15 a class and they offer monthly memberships that decrease the price per class (especially with auto-pay).
They also run a service program where you can work/volunteer time for classes which I think is so cool because it gives incentive to those who may be lower income to still practice.
Scheduling is available on the Mind/Body app and they also accept walk-ins if they aren't at capacity.
Amenities:
As with any yoga studio, they have mats and towels for rent and extra equipment, like blocks and straps, available in the practice room. They also have full bathrooms with showers, lockers and toilets. They are exceptionally clean and have a very cool aesthetic of cement and wood.
There is a parking lot in the back that is a mix of free and paid spaces and you can access the studio from the back entrance. Beware of parking on the street because it's only 1 hour parking and the meter maids will ticket you every time!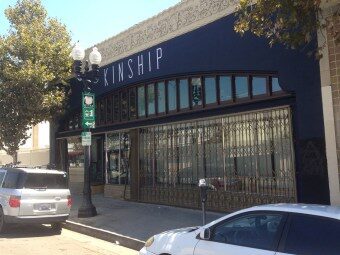 Kinship Yoga
5612 N. Figueroa Street
Los Angeles, CA 90042
---

In December, an ad popped up on my Instagram feed advertising a new studio opening in Silver Lake. Since that's closer to our new house than Kinship, I decided to sign up for the offer ($45/3 classes with towel/mat + cool hat). After I paid, I saw that it calls itself the "original hip-hop yoga studio" and that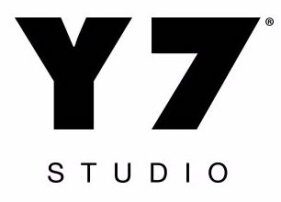 turned me off a little because I prefer music that I can zen out to. I was, however, pleasantly surprised and delighted by my experience.
Services Offered:
They offer 60 minute classes in a warmed (via infrared warmers) room for practice and its candlelit. The style of yoga taught is Vinyasa. They offer their WeFlowHard classes, a SlowBurn (slower paced) class, Hip-Hop Wednesdays and Sundays, a 75 minute WeFlowHard/Restorative class and featured artists (think Drake + The Weeknd or Neyo + Chris Brown) classes.

Studio Environment:
As I said, this is hot yoga in a dark + candlelit room. It's amazing. Having the room darker really helped me to forget everyone else and focus on my breath and movement. The room is a good size (at the Silver Lake studio) and could fit about 20 people in it. The decor is clean and modern black and white
Studio Vibes:
Their mottos are "We Flow Hard" + "A Tribe Called Sweat". The instructor knew that it was our (my husband came with me because, yup, he does yoga too) first time with them and she made a point to come and speak with us before class and ask us if we had any questions or injuries. She was super welcoming and very enthusiastic about her job.
The music in our WeFlowHard class wasn't so much hip-hop as it was more dance/trip-hop/zen music. I dug it. It was high enough tempo to keep me flowing but not so much that it took away my focus. Throughout the class, our instructor, Ari, was super encouraging and kept the energy high.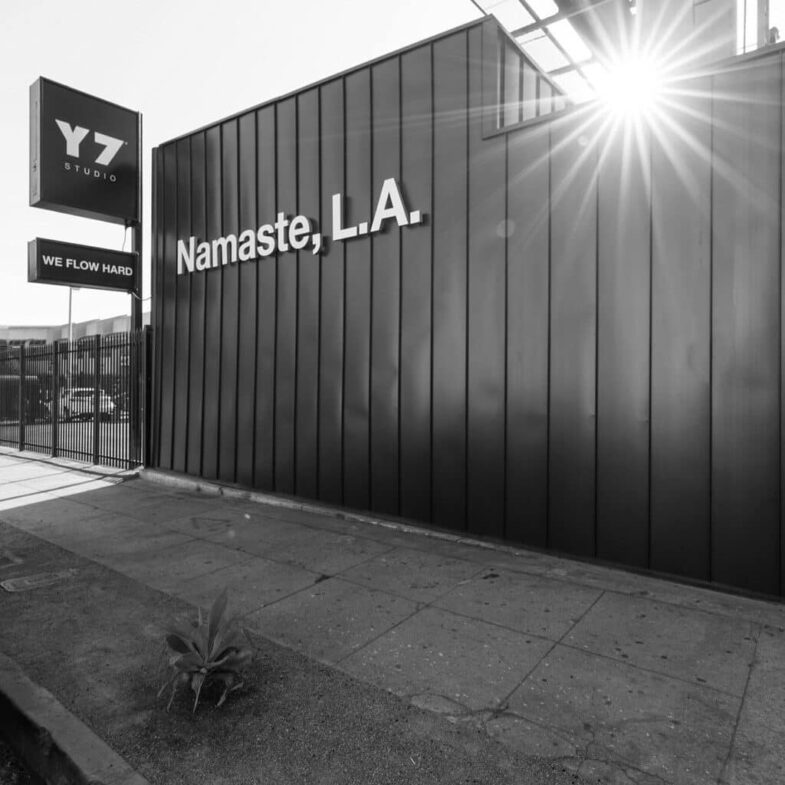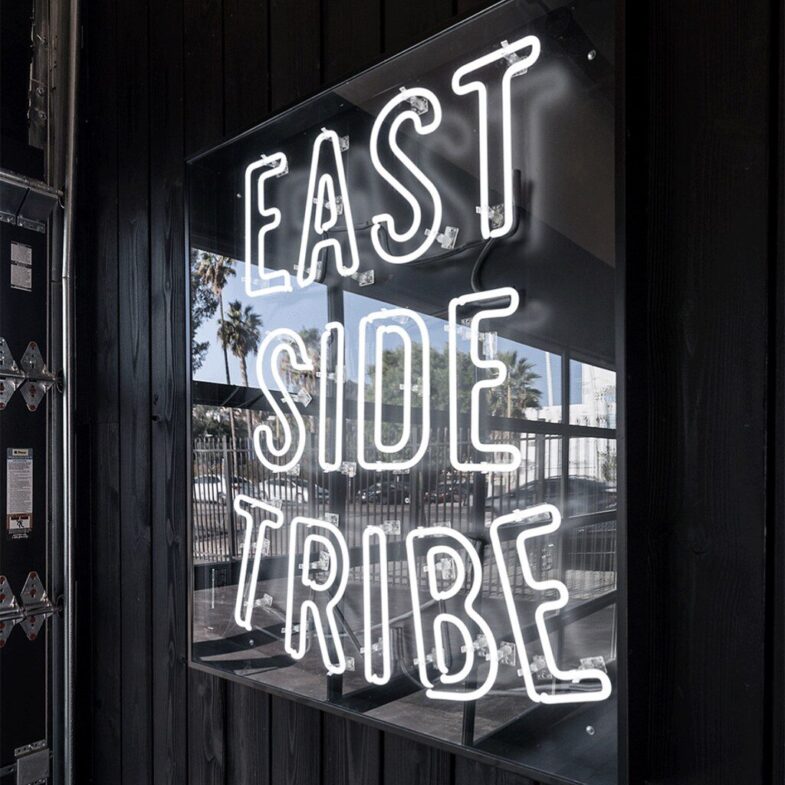 Pricing:
The classes here are a bit more pricey at $25 per class but they do offer packages that decrease the price per class. They also have a New Student package – so check that out before taking an individual class.
Scheduling is available on the Mind/Body app and they also accept walk-ins if they aren't at capacity.
Amenities:
The offer mat + towel rental for $4. There are 2 bathrooms with showers, lockers and and open-air 'refresh station'. They also have branded Y7 + exclusive Los Angeles merchandise available for sale around the check in desk. It's a mix of t-shirts, hoodies, tanks, hats and canvas bags.
The studio has a large dedicated parking lot which is a large perk because parking is pretty scarce in this part of town and parking tickets are plenty.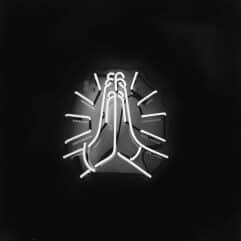 West Hollywood
8270 Melrose Avenue
Los Angeles, CA 90046
Silverlake
4300 Sunset Blvd.
Los Angeles, CA 90029
---
I've shared my favorite yoga studios with you | let me know if you try them out!
feel free to share your fav spots in the comments
---
All photos from Kinship Yoga + Y7 Studio