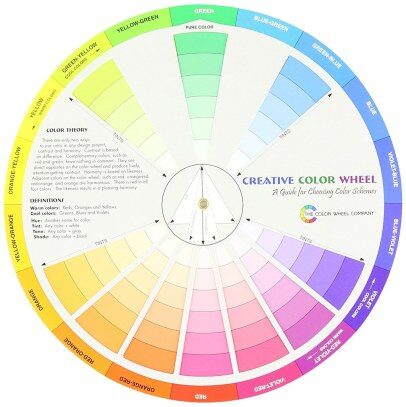 Foundation, concealer, powder, primer, highlighter … There are so many products out there to help you look your best it can be overwhelming. Adding all of that stuff to your face makes the makeup standout, not you; and that's not what we want. We want to look like ourselves, but better.
Enter color correcting. What is this? It's using color theory to counteract unwanted discolorations in your skin. Complimentary colors enhance each other and naturally draw your eye. They are found opposite of each other on the color wheel.
So how does that apply to makeup? When complimentary colors are layered over each other, they cancel the other one out. For example, if you have dark circles under your eyes they are blue or purple toned, depending on the undertone of your skin. Orange is opposite of blue + purple. Which is why dark circle correctors are going to be light peach, medium/dark orange or even red. Green and yellow correctors are to cover up redness in the skin. Lastly, pink and lavender correctors cancel out the yellowness of dull + sallow skin. The deeper the skin tone, the more concentrated the color needs to be.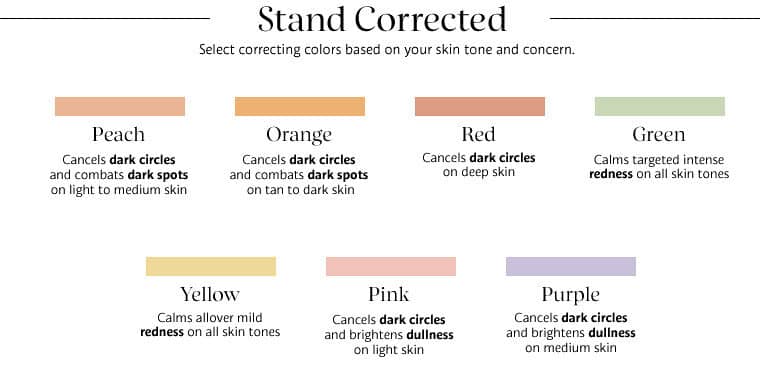 ---
perfect color correcting product
When I worked as a makeup artist, I tried all different kinds of products: creams, liquids, pencils, you name it and I've tried it. No matter how many products I've tried, I always end up going back to my tried + true favorite: MAC Prep + Prime Highlighters, $27. MAC originally came out with 4 color correctors in 2011 but then released 5 new shades in 2016 which, I feel, function more like highlight + contour pens.
Why do I like these? Well, while there are concealers or creams that are similar colors, its the formula of this product that makes it work so well. It's a very thin liquid that literally melts into the skin and doesn't add texture. I apply it with the brush applicator and then blend it out with a beauty blender or my finger. This helps it sink into the skin, making whatever you put on top of it look more natural.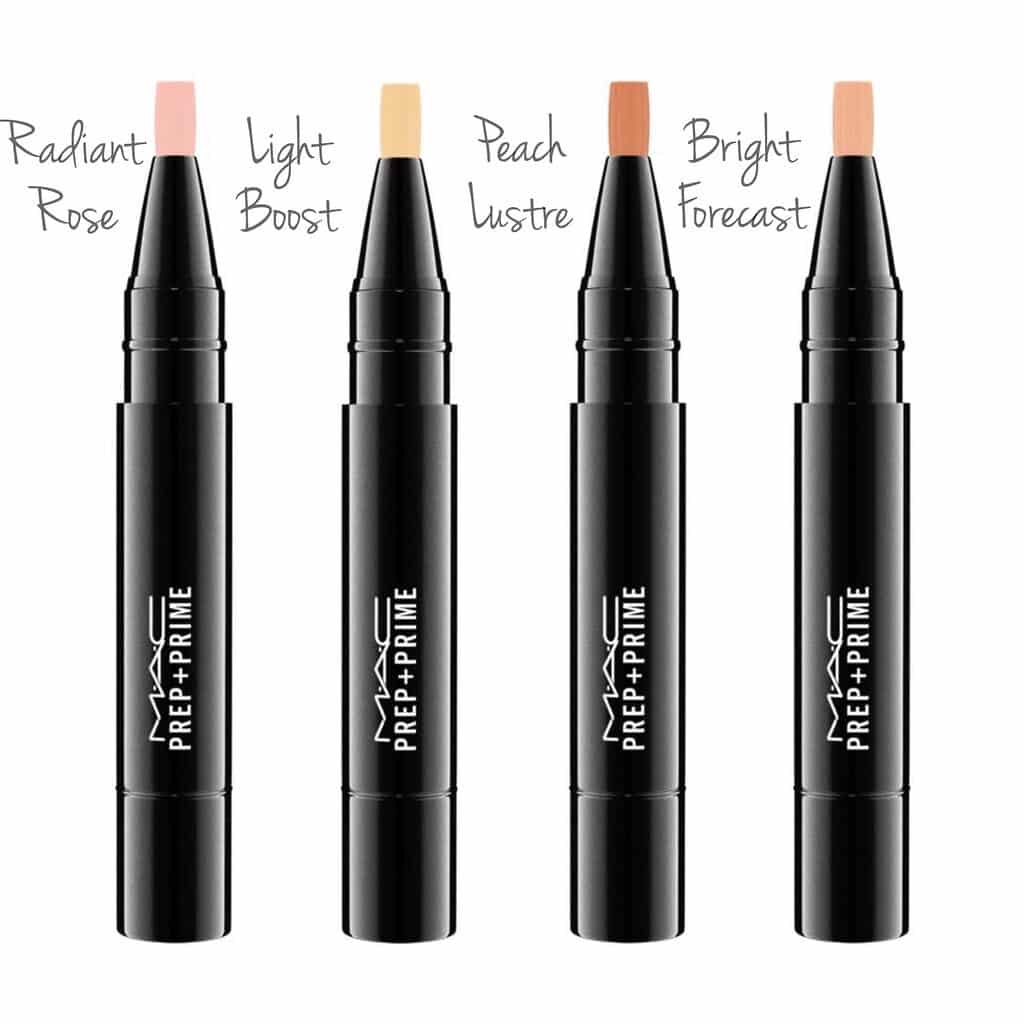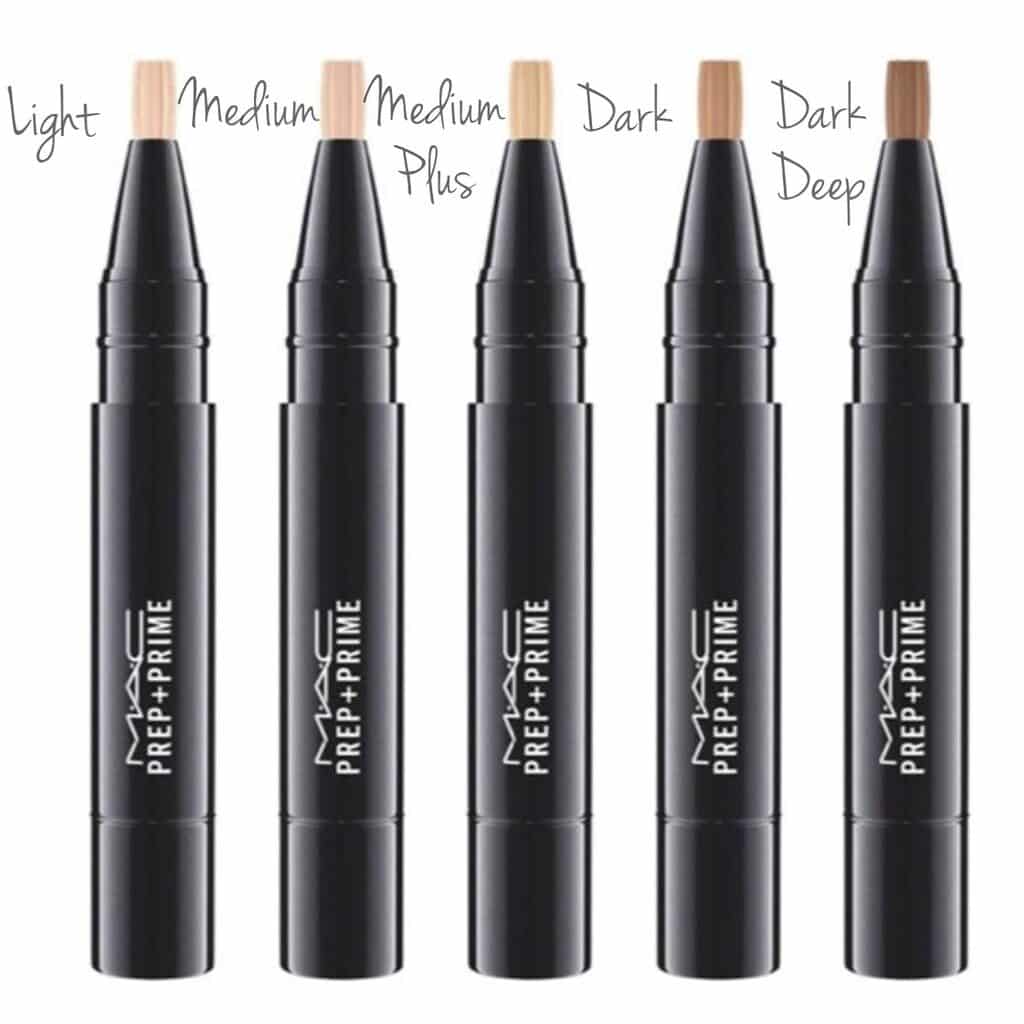 Let's talk about how to use these. The color correcting shades should be used before foundation. This will correct the discoloration in your skin and make it so that you actually need less foundation because you won't be using extra to cover up those issues. The newer skin toned shades are something I would use after foundation and concealer to highlight + contour my face. Like I said, the formula is very thin and sinks into the skin so it looks more natural as opposed to a face that is covered in a lot of product.
Not only do these highlighters work well, they are also a more affordable version of the YSL Touche Éclat pen, $42. I have tried both and, to be honest, the MAC highlighters formula and price beat the YSL pens any day of the week.
If you have any questions about color correcting let me know in the comments!
---
| photos from Sephora + MAC Cosmetics |