In Los Angeles, where its hot 90% of the time, finding an outdoor restaurant with shade, good food and tasty cocktails is #goals. Salazar is Mexican BBQ restaurant in Atwater Village, which is in Northeast LA. It is built on the land of a former gas station/autobody shop and the set up is as an outdoor patio with scattered wood tables surrounded by tons of cacti. The only indoor area is in the former shop building which now houses the bar area where you can get drinks as you wait for a table. There is no dedicated parking lot and drop-offs directly in front of the restaurant are discouraged but if you drive around you can usually find street parking; but it is more difficult during busier hours.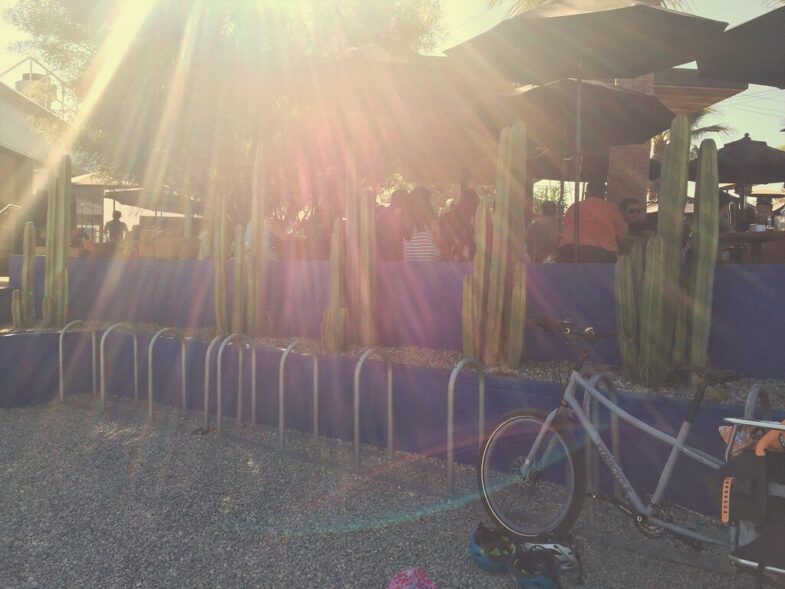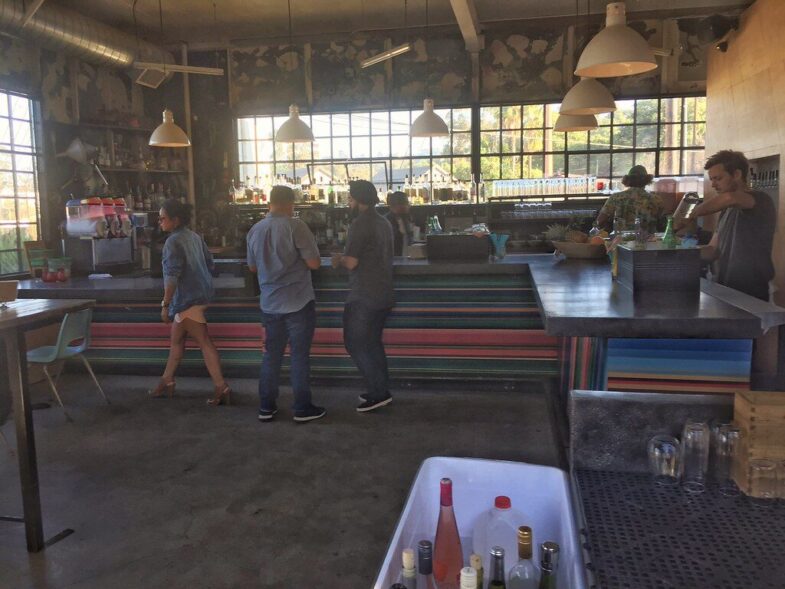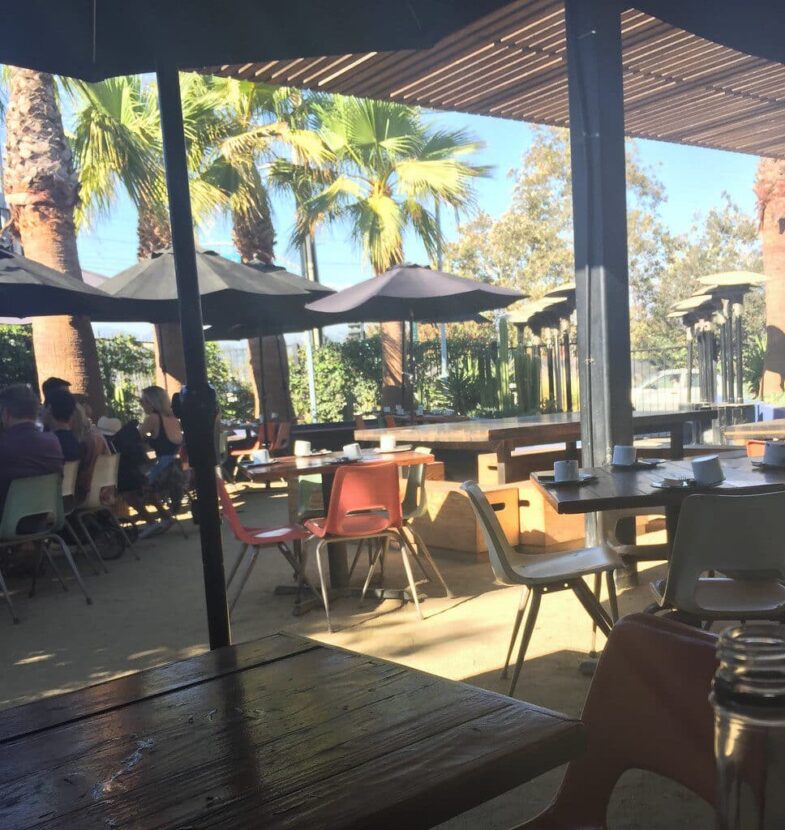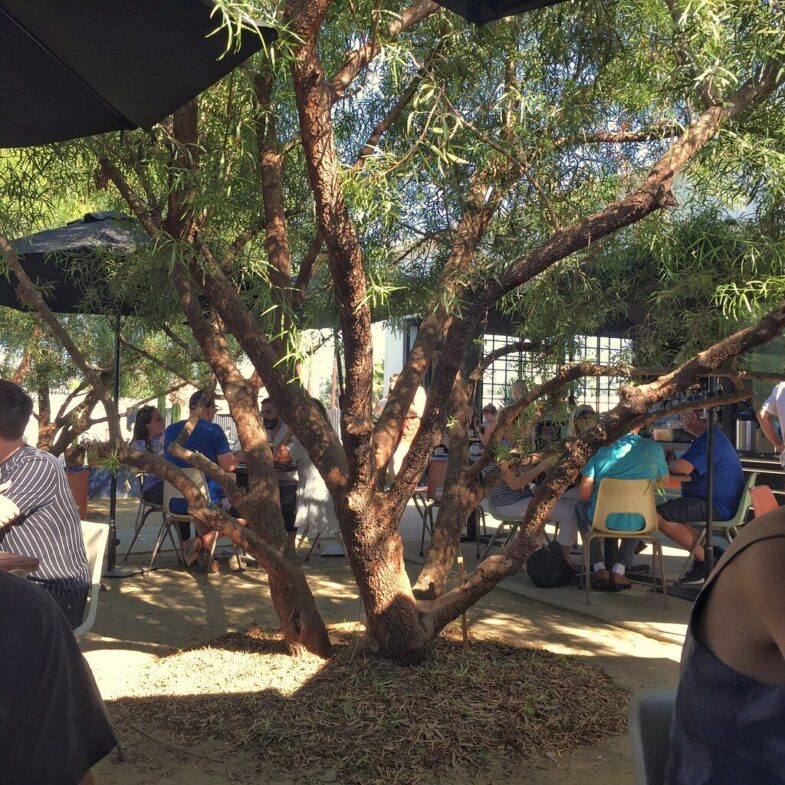 This place is winning right now for best margaritas; they are tart and salty and just so yummy! They make all their drinks in big batches and serve them on tap so there's never a long wait for your drink; which can be both a good and bad thing. Freshly fried chips, salsa and fresh water are promptly brought to your table when you're seated and a waiter/tress is usually there pretty quickly to offer you a cocktail or take your order. Every time I've visited they've been super polite and always pretty knowledgeable about the menu.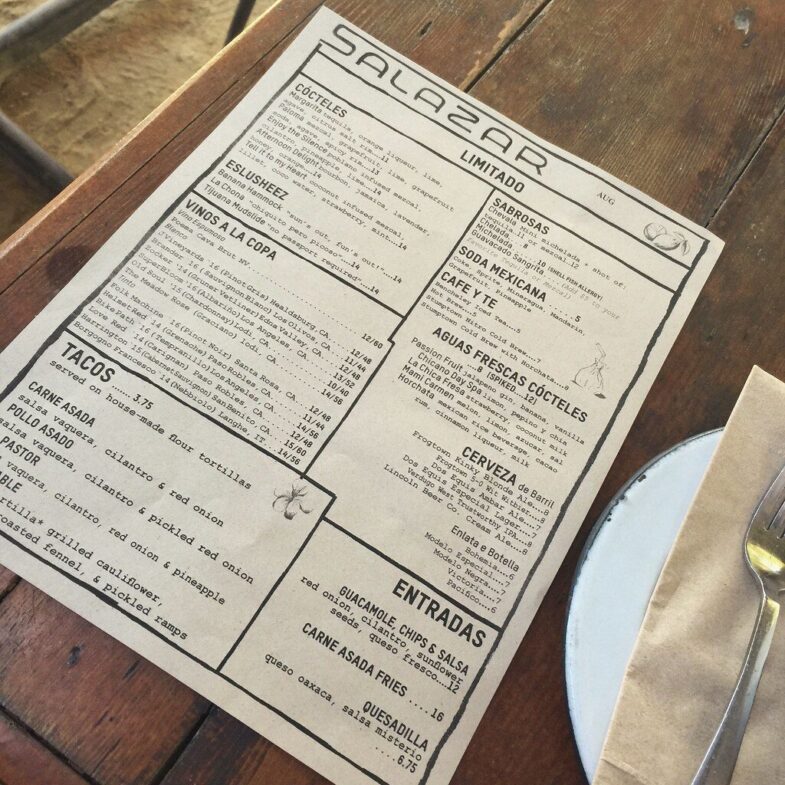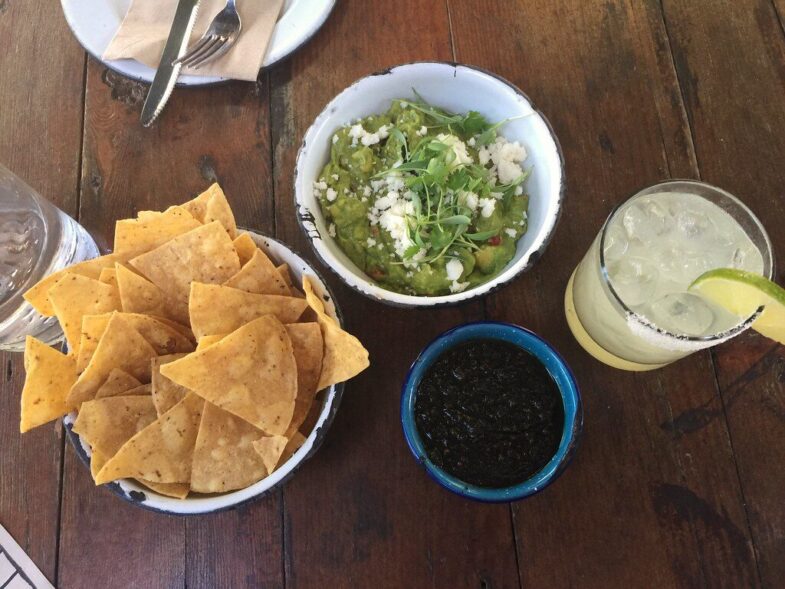 The salsa is unlike any that I've had before but don't be put off by the dark color – its not too spicy and has a good roasted flavor. Their guacamole is really good too: a good mix of veggies and avocado topped with yummy cojita cheese. We ordered the Porterhouse steak, carne asada fries and quesadilla. The steak was served with pickled veggies and was really good. The asada fries are huge and perfect for splitting between a table. The quesadilla was made with a mix of different Mexican cheeses; it was so gooey, delicious and exactly what I would want in a quesadilla from a Mexican restaurant.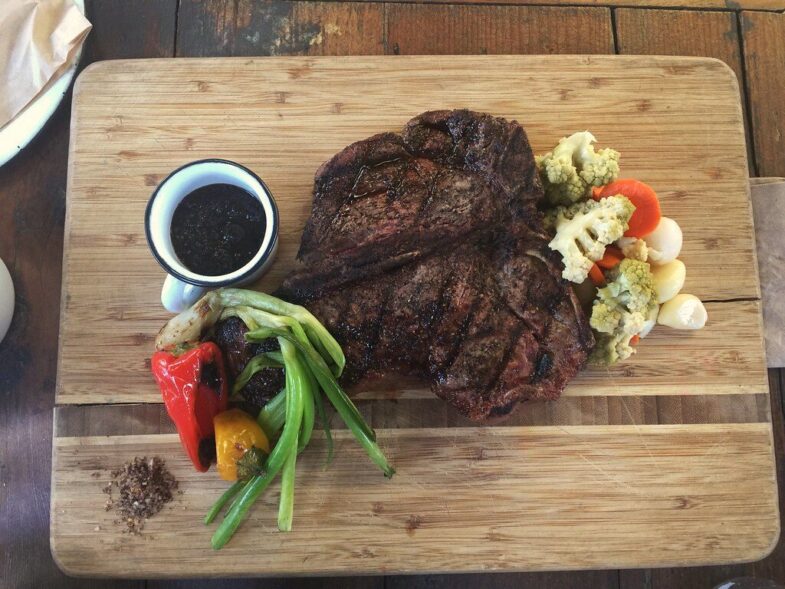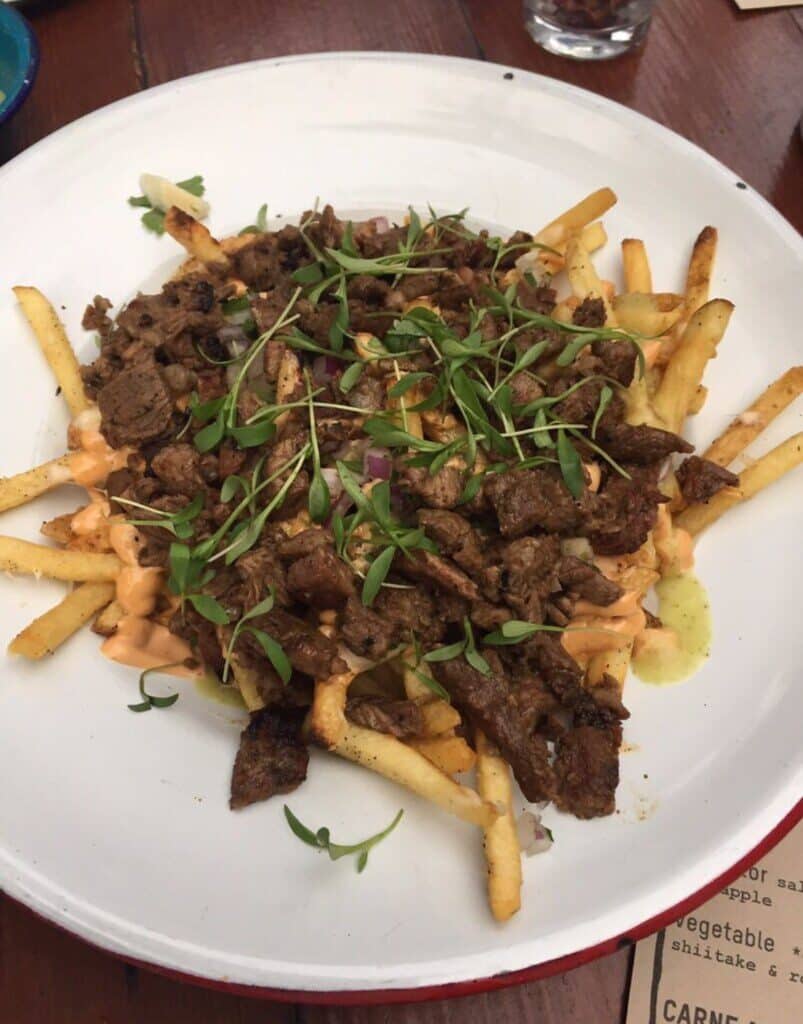 ---
Pros
Best Margaritas
Great Appetizer Choices
Cool Patio Setting
Cons
Difficult Parking Situation
Hip Area = Potential Long Wait Times
Outdoor Seating Only
---
If you end up visiting/have visited, let me know what you think in the comments and make sure to write your recommendations!

SALAZAR
2490 Fletcher Drive
Los Angeles, CA 90039